Cayin C9 (Pre-Order)
Delivery time: 12 working days
Product currently not available
Cayin C9 Portable Headphone Amplifier

Cayin's exceptional engineering department have pulled out all the stops to introduce their stunning C9 portable headphone amplifier to their product line-up. The battery powered behemoth can run 4w into your headphones from the balanced output, meaning that it can drive even the most taxing of headphones. The C9 however, unlike many headphone amplifiers has been designed to work with a large range of earphones including those now using harder to drive electrostatic or planar technologies. The C9 uses two modes to deliver you the very best of your music, with both a best-in-class solid state and also tube output using a custom KORG design.

The C9 is the companion product to their N6 ii A02 combination which provides a line level output to supply the C9. The C9 amplifier has a range of inputs and outputs so that it can be used with and preamp source. The new C9 can be switched from volume bypass to preamp mode so that you can either completely bypass the volume control or use it to control the volume into your headphones.

Cayin N8 DAP is the first successful implementation of the Nutube in portable music player. Cayin have developed a custom silicon housing and a spring-loaded suspension system to resolve the vibration, shock, and impact. Cayin C9 has inherited the same technologies from N8 (with modification), however where Cayin N8 used only one piece of Nutube the C9 has use a pair of Nutube so the Timber selection function is available to both single-end and balanced circuit, making C9 the first fully balanced portable tube headphone amplifier. And Cayin didn't overlook the importance of Solid-State option so they designed a discrete audio circuit around two matched pair of Toshiba 2SK209 JFET as the alternative to Nutube in the Timber Circuit.

Cayin's C9 comes with selectable High/Low gain that is widely applicable to both input modes (LINE and PRE) and all amplification operation (Class A or Class AB), as well as offering extra 6dB headroom when needed and enhance paring with different earphones and headphones.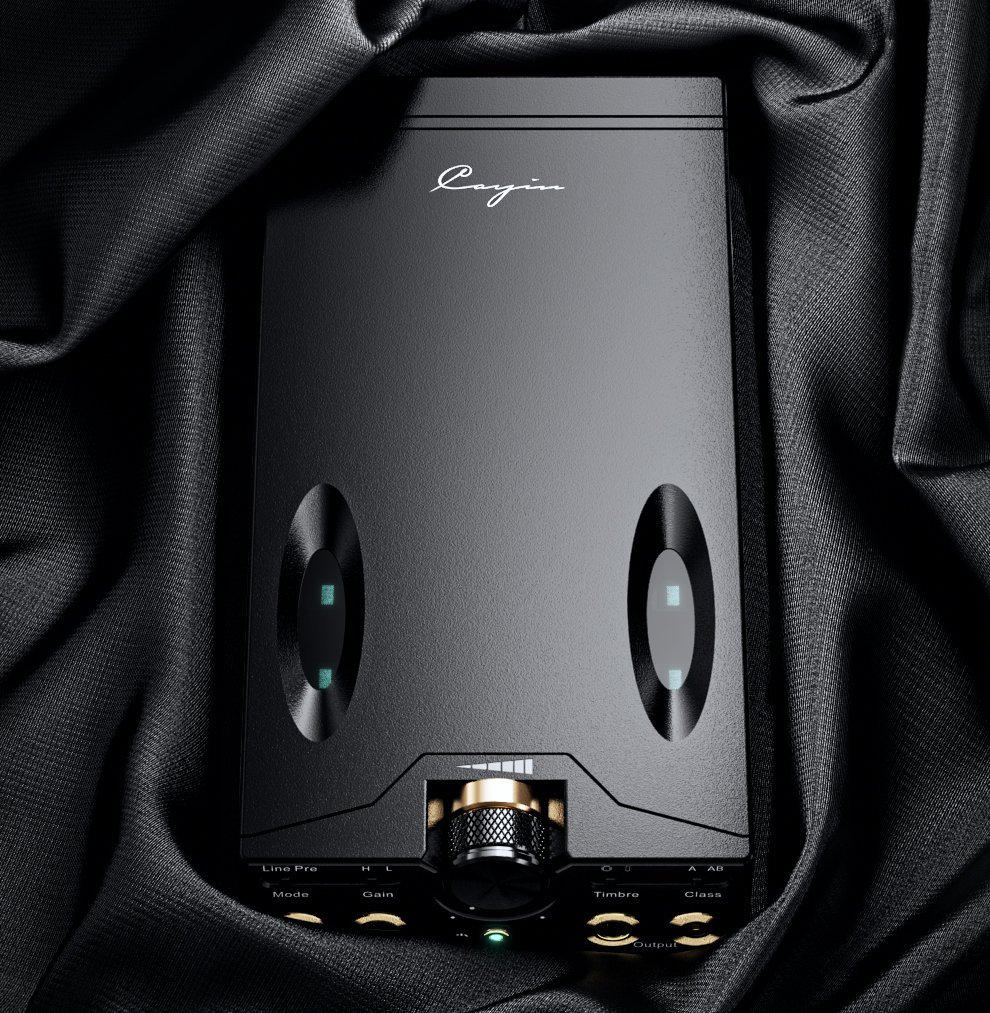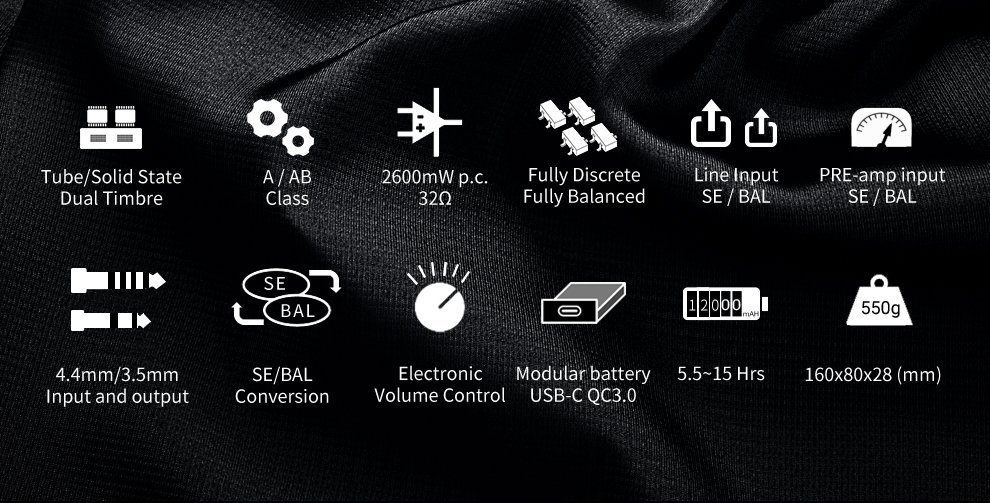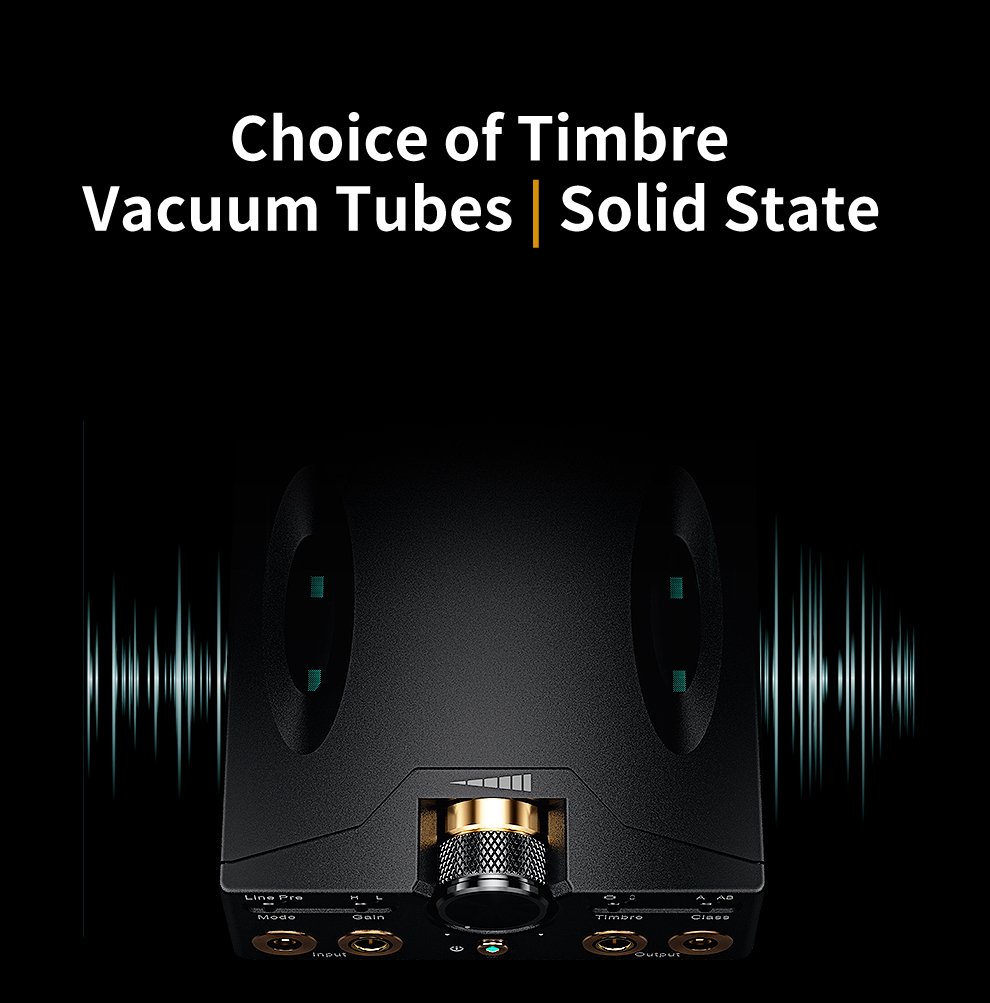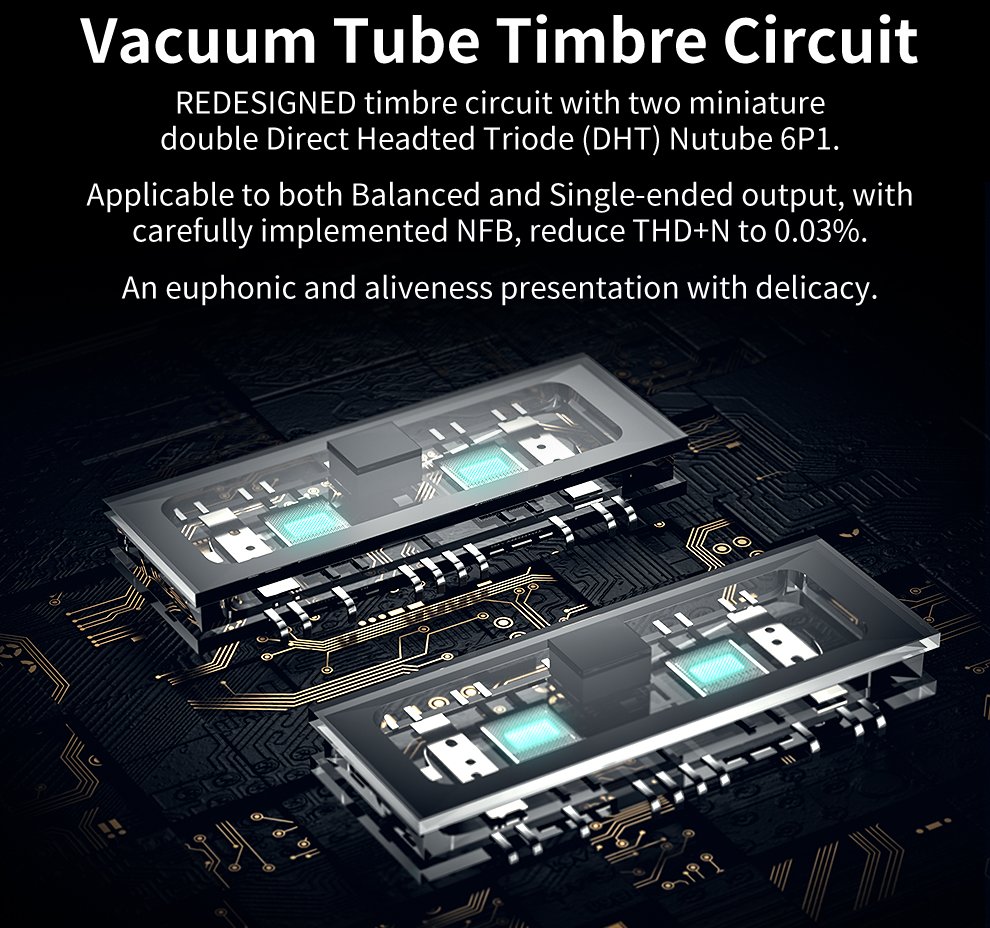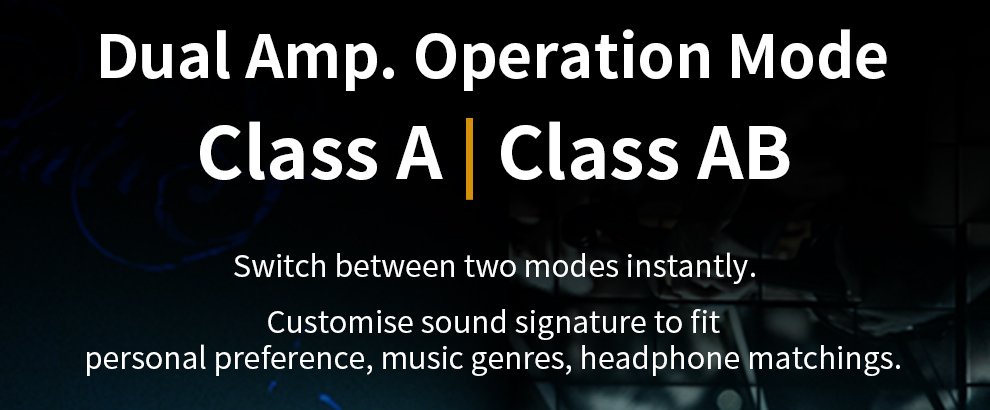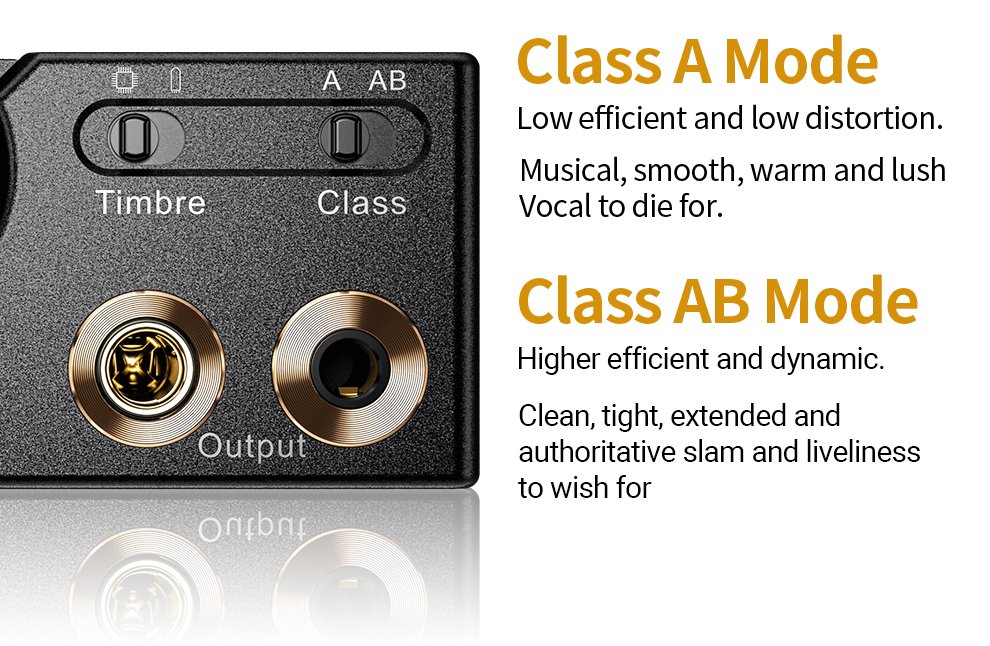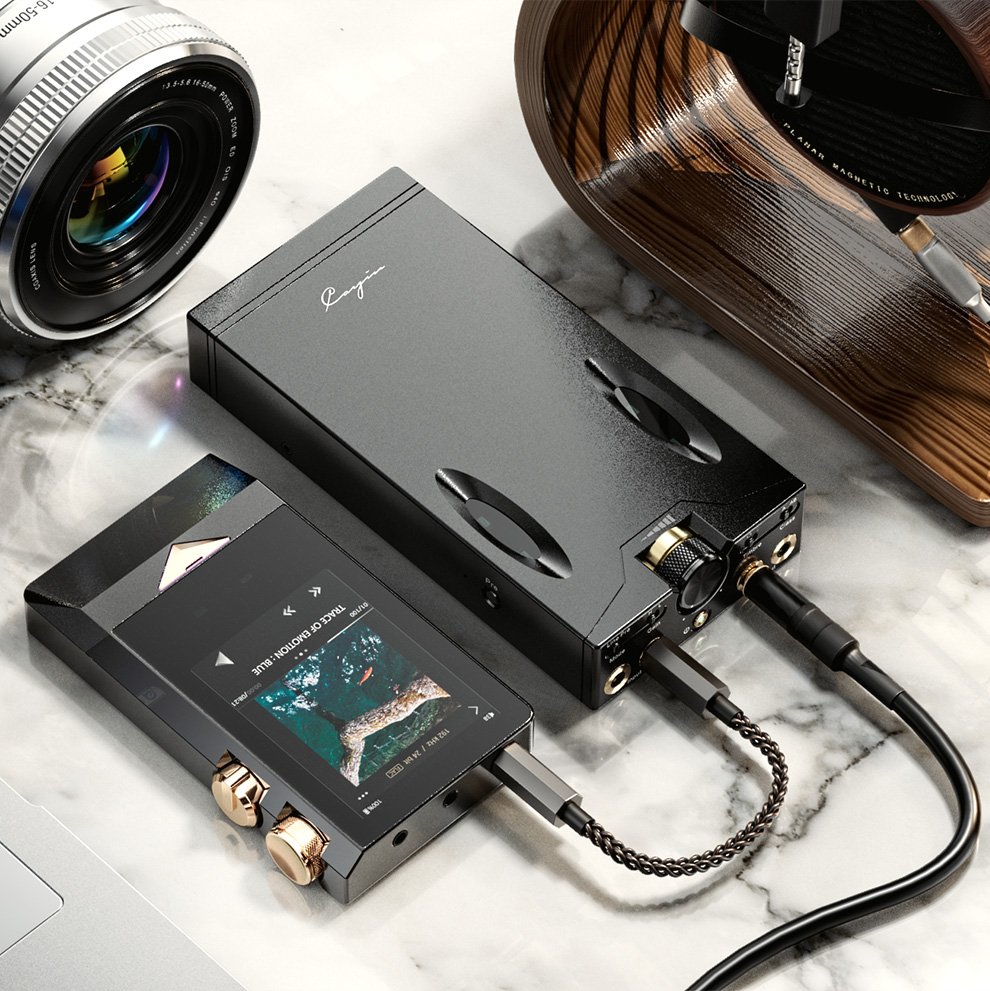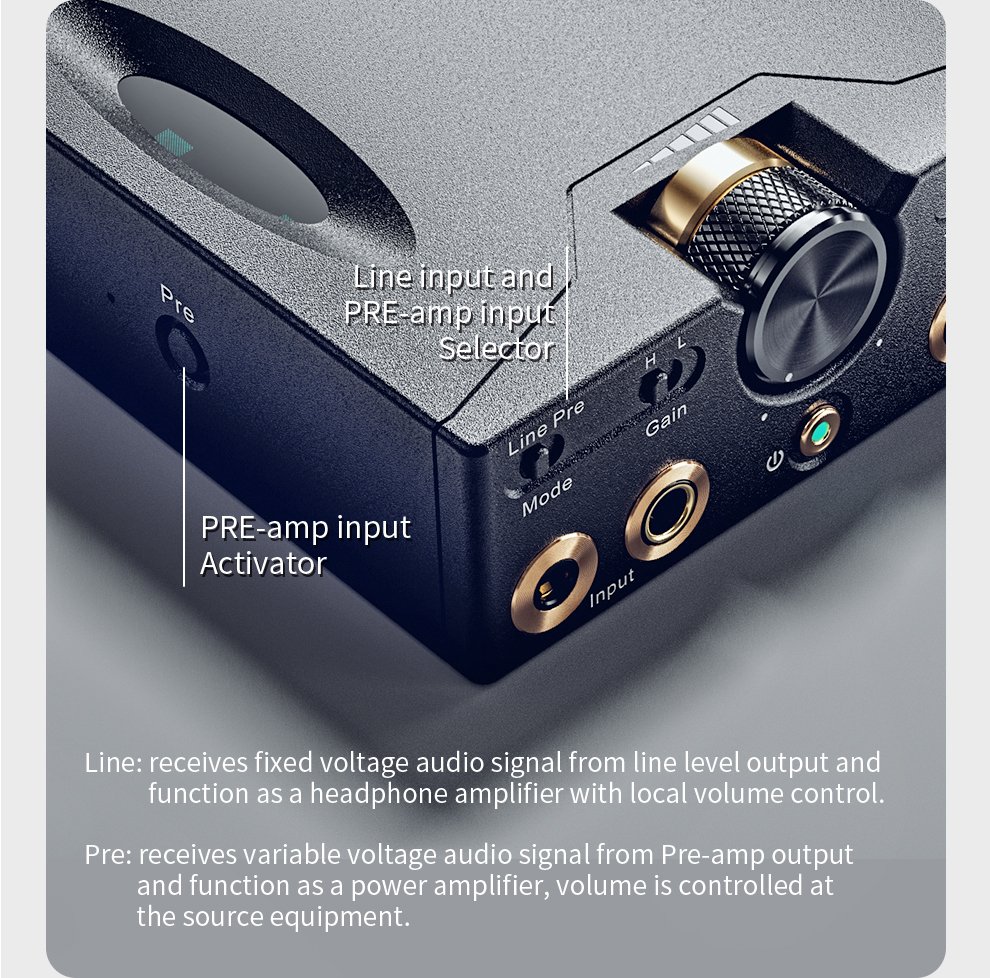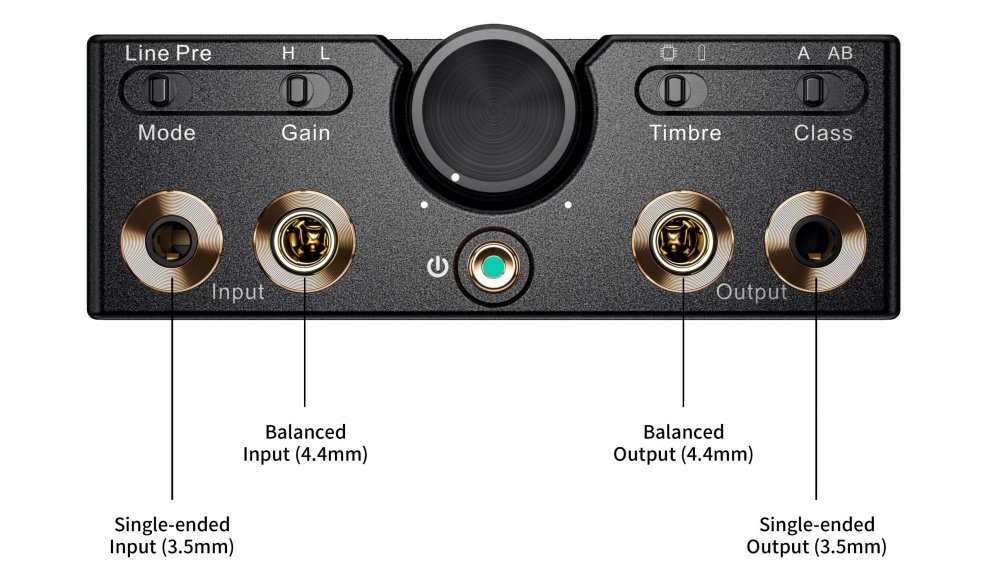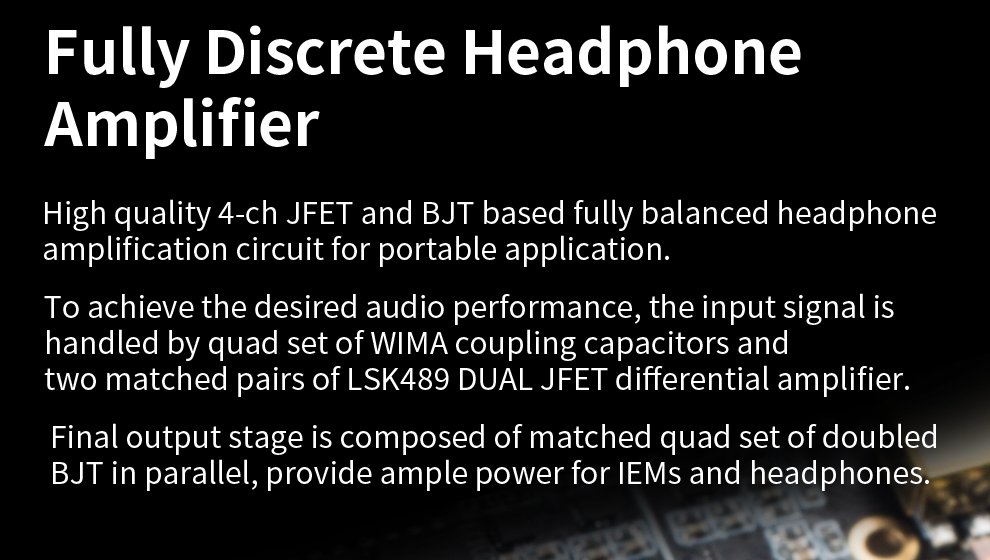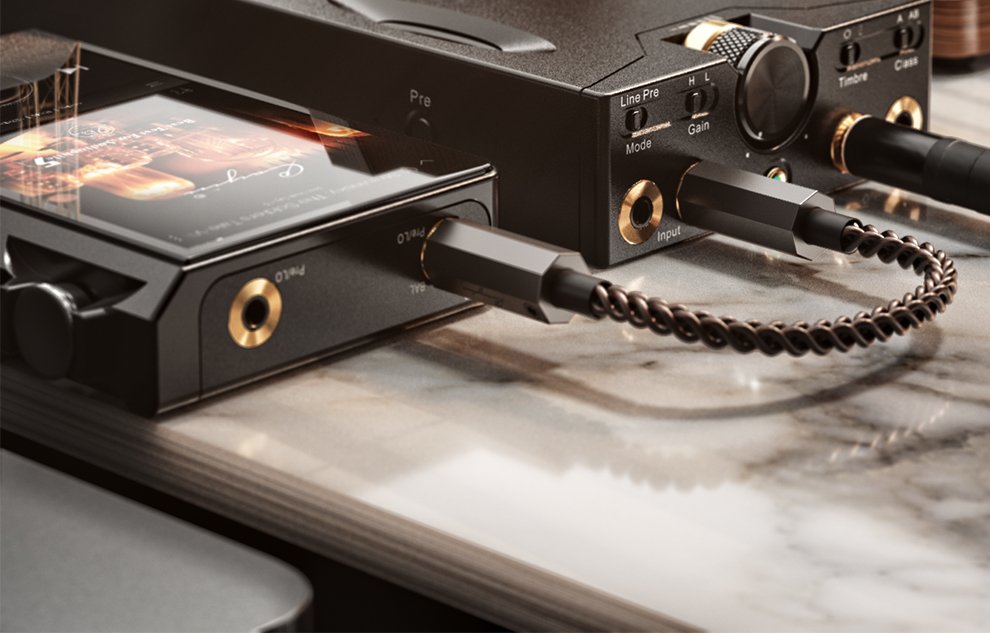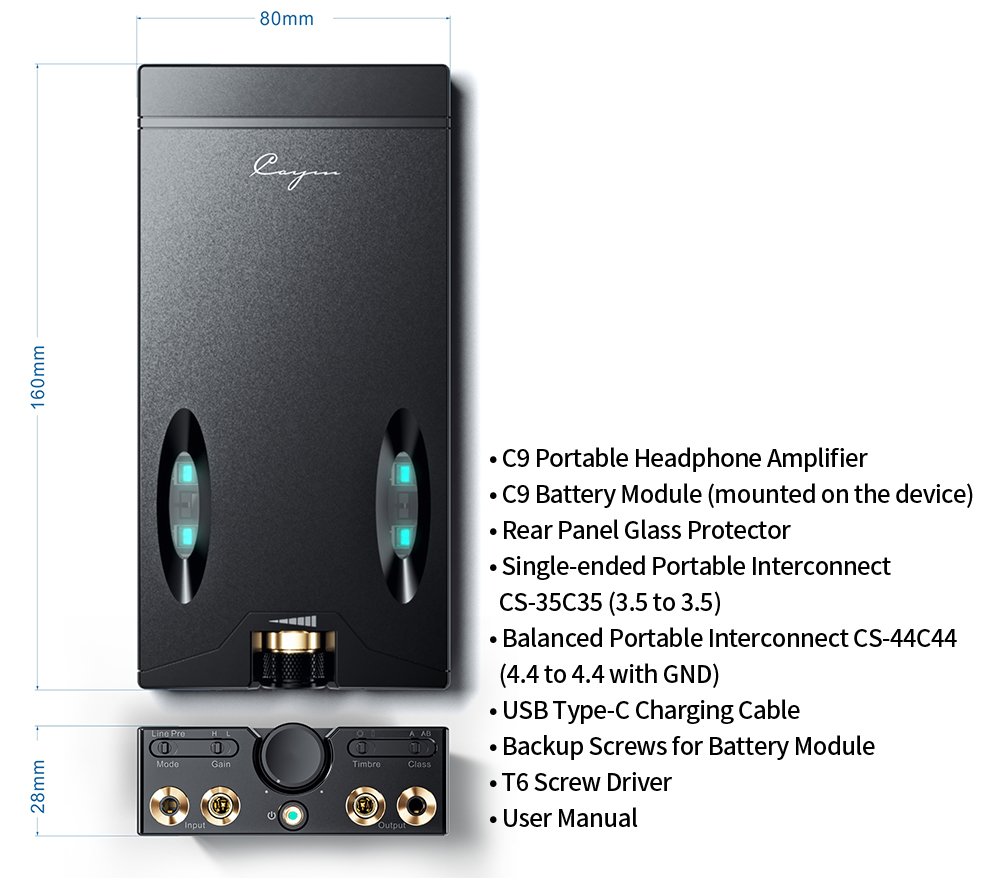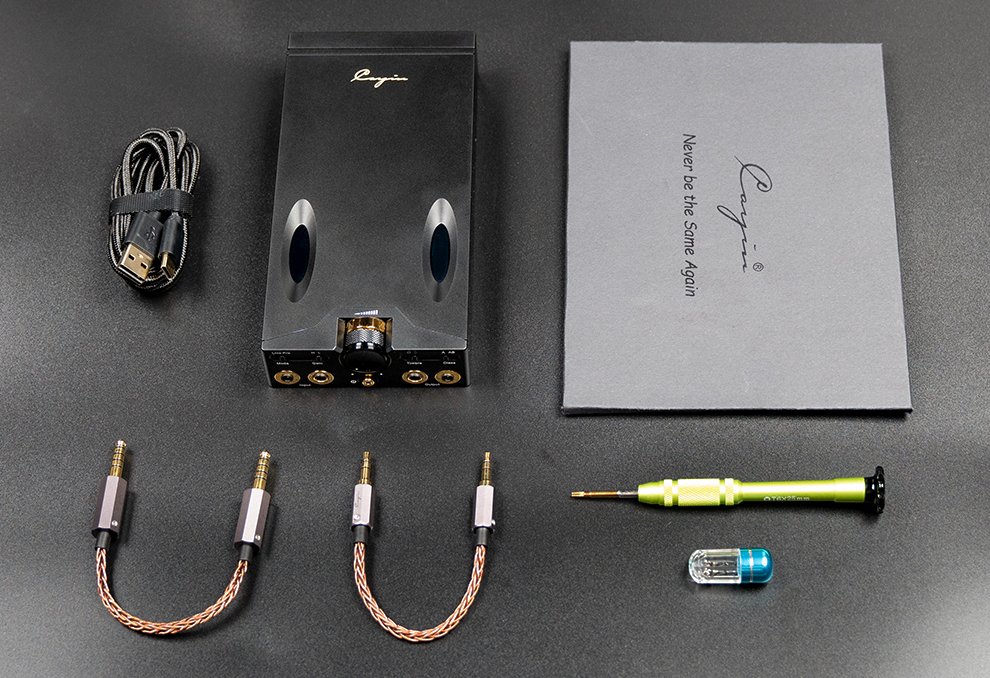 Features

Fully balanced, fully discrete, 4-channels high-fidelity headphone amplifier delivers up to 4,100mW (at 16Ω) or 2600mW (at 32Ω) per channel

Select between Vacuum Tube and Solid-State Timber on both balanced and single-end inputs

The Tube Timber Circuit is designed around a pair of KORG Nutube vacuum tubes

Switch between Pure Class A and Class AB amplification modes

Dual input mode: regular LINE input mode and PRE-amp input mode (also called pure power amplifier mode)

Supports 3.5mm SE and 4.4mm BAL for both input and output, the amplifier will also optimize BAL to SE or vice versa

4-channels ALPS potentiometer with a pair of stereo electronic volume

Removable battery module with 4x user replaceable Sony18650 rechargeable lithium batteries