Cowon Plenue R2 with Leather Case (Sold Out)
Product currently not available
New Highest Performance CS43131 DAC

Dual DACI Native DSD256

Equipped with a Proprietary CPLD 32bit/384kHz

aptX JetEffect Bluetooth

AI AudioI MasterHIFI High Performance Amplifier

20 Hours of Nonstop Music Playback and up to 18.5 hours of HD FLAC playback

USB Type-C

Optical Output

AMOLED 3.7 inch Display

128GB built-in and extendable via microSD Card
Cowon Plenue R2 Hi-Res Digital Audio Player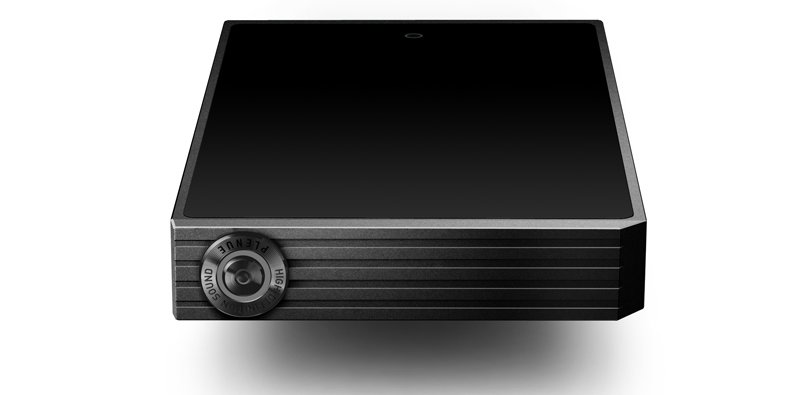 Plunge into Brilliant Sound - PLENUE R2

The PLENUE R2 delivers 32bit, 384kHz high-definition sound through two premium, ultra-high-quality DACs. Its advanced dual-DAC design and tuning eliminate even the slightest unwanted noise to draw you into audio that is as pure and clear as crystal.

32bit, 384kHz Ultra-High Resolution - The Next-generation Premium DAC

The PLENUE R2 features a high-end DAC that supports 32bit, 384kHz for smooth playback of most existing high-quality audio files. As the premier DAC in the MasterHIFI™ line of Cirrus Logic hi-fi audio products, the CS43131 DAC offers an unparalleled level of performance. CS43131 is a high-performance DAC with a built-in high-resolution headphone amplifier. The next-generation premium DAC merely sips battery power while delivering the best audio output.

The PLENUE R2 is equipped with two top-of-the-line CS43131 DACs and features an advanced dual-DAC design and tuning to bring you one step closer to analogue sound. The digital input signal is converted by each discrete DAC, providing listeners with perfect sound as close to the original recording with zero noise.

The World's Best Audio Quality


The amazing specifications of the PLENUE R2 include SNR 136dB, THD+N 0.00004%, Stereo Crosstalk -148dB, and Balanced Output 4.0Vrms.


Balanced output effectively blocks noise generated when signals are transmitted by adding 'out of phase' signals to unbalanced output signals. Since it transmits two types of signals simultaneously, the PLENUE R2 strengthens the output signal for clearer and crisper reproduction of original sound. The PLENUE R2 uses 2.5mm balanced output to reproduce crisp original sounds.


The PLENUE R2 supports a variety of audio formats, from 32bit/384kHz lossless/uncompressed AIFF to lossless/compressed formats such as FLAC, ALAC, and APE, as well as other popular formats including WAV, MP3, WMA, and OGG. Also, the device supports DXD (352.8/384kHz) and Native DSD256 (11.2MHz) format to offer wide range of high-quality sound formats


High Quality Bluetooth Audio Codec - Qualcomm® aptX™ audio





The PLENUE R2 supports aptX, a high-quality audio codec that provides higher compression efficiency and superior sound quality compared to conventional SBC codec Bluetooth transmission. You can now enjoy PLENUE R2 through any earphones, headphones, or speakers that support Bluetooth,and the application of JetEffect 7's powerful acoustic field via Bluetooth output means you can savour rich sound quality with greater variety.


Unlike typical Bluetooth products, the PLENUE R2 features JetEffect Bluetooth, which enables DSP effects via Bluetooth. Open up a new world of possibilities with a Bluetooth receiver with COWON's exclusive JetEffect technology.


AI Functionality for a Smarter PLENUE R2





To make your listening experience more comfortable and convenient, PLENUE R2 had to be smarter.


AI Volume - Some songs' volume is too high or low. AI function handles these situations with ease. AI Volume continuously normalizes volume levels of sound files played more than once. You no longer have to adjust the volume of each of your songs. * AI Volume normalizes volume levels based on Normal Preset

AI Shuffle - AI shuffle conveniently changes the playback order of songs. It even analyses and arranges playlist positions according to your preferences.

AI JetEffect - AI JetEffect function, COWON's sound field technology "JetEffect" automatically matches presets that are best suited to each source file. PLENUE R2's AI functions automatically adjust the settings, so your favourite tunes are played exactly the way you like them.

Phone Call Alerts - Connect the PLENUE R2 to your smartphone via Bluetooth to receive alerts for incoming phone calls. Never miss another call while listening to your favourite music.


Three LED colours shows up depending on sound sources during playback, whether normal, HD, or DSD/DXD. The colourful source-based LEDs enhance your listening pleasure