FiiO M11s (Pre-Order)
Delivery time: 14 working days
Product currently not available


The FiiO M11S adopts the high-performance model "ES9038Q2M" of the DAC chip for portable made by ESS Technology. As a result, the M11S supports playback of PCM384kHz and DSD256 (up to DSD128 during USB input DoP playback).

In addition, it has a dual configuration with one "ES9038Q2M" installed in each of the left and right audio channels, and uses all the capabilities of the DAC chip that can originally reproduce the left and right channels with only one channel. Combined with FiiO's new-generation amplifier circuit it provides a pure audio experience unique to a player created for music playback while having extremely high output.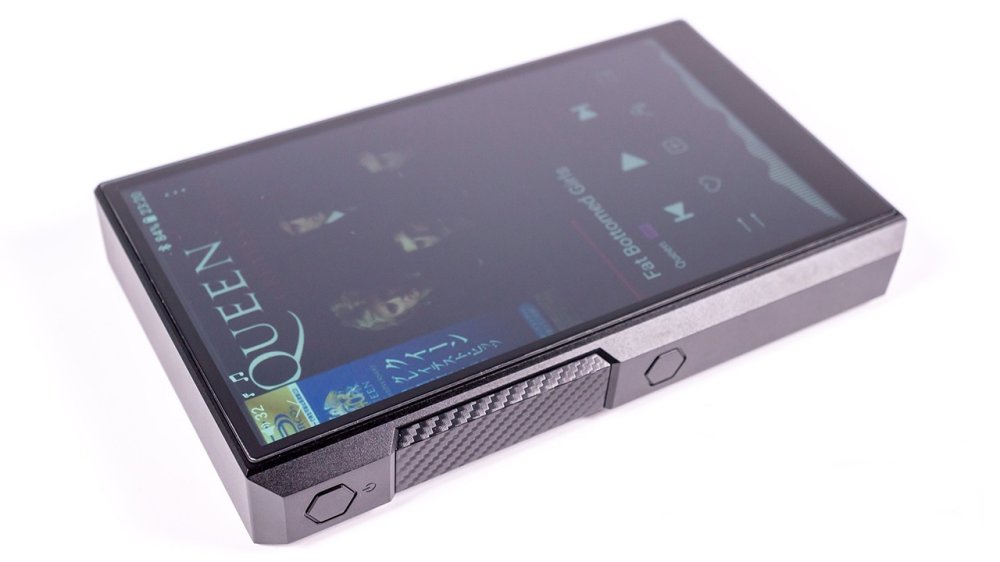 Digital Audio Purification System - that makes full use of 4th generation FPGA + femtosecond clock crystal oscillator

The M11S uses the same FPGA-based digital domain signal processing circuit + femtosecond clock crystal oscillator as the high-end model M11 Plus ESS, "Digital Audio Purification System (DAPS)".

The digital data sent from the SoC goes through FiiO's proprietary 4th generation FPGA equipped with FiiO's unique PLL technology, and is precisely processed as a digital audio signal within the FPGA so that the DAC can easily demonstrate its true value. . Two ultra-low jitter femtosecond clock crystal oscillators for 44.1 kHz and 48 kHz built into DAPS provide a highly accurate and low-jitter master clock for the entire digital audio circuit, resulting in clean and extremely high performance. Realizes D/A conversion with high fidelity.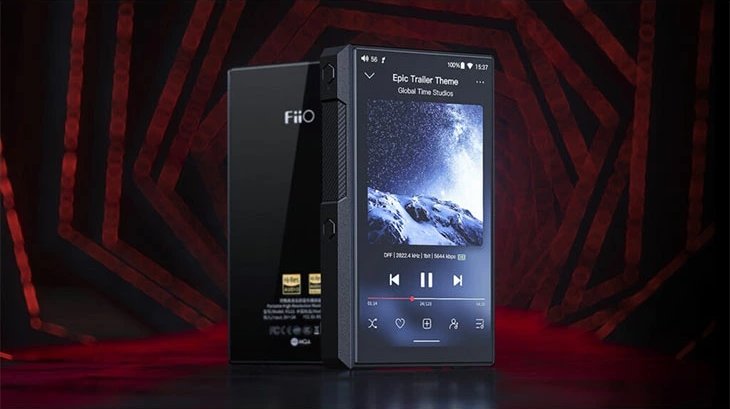 Powerful drive power of 670mW (at 32Ω, balanced output) and low noise suitable for the latest generation

The M11S is equipped with a new-generation headphone amplifier circuit newly developed by FiiO, making full use of the experience cultivated through cooperation between FiiO and THX. It demonstrates a powerful drive power of 670mW (at 32Ω, balanced output) that exceeds its class, and achieves one of the lowest noise floors of all DAP products of 1.9uV. Achieved 62% noise reduction compared to conventional models.

Even when paired with a highly sensitive IEM, the detailed sound that rises from silence brings out the beauty of music that is unique to a player created for music playback.

Separate design power supply circuit that achieves low noise, high stability, and high durability

The power supply circuit of the M11S has independent power supplies for the left and right DAC chips, the I/V conversion section, the pre-stage low-pass filter section, and the amplification expansion circuit. By providing optimal and powerful power supply to each of the important sections related to sound quality, the true value of each component can be demonstrated, and the dynamics of music can be reproduced at a higher level.

Smooth operation with Qualcomm 8-core SoC "Snapdragon 660"

The M11S is equipped with Qualcomm's SoC "Snapdragon 660", which uses a core architecture consisting of four large and small parts that provide smooth operation like a smartphone. This chip has the ability to handle heavy tasks such as video playback and games, while operating at ultra-low power consumption when playing music, realizing long continuous playback time. increase.

RAM + internal storage: 3GB + 32GB

GPU: Adreno 512

Process rule: 14nm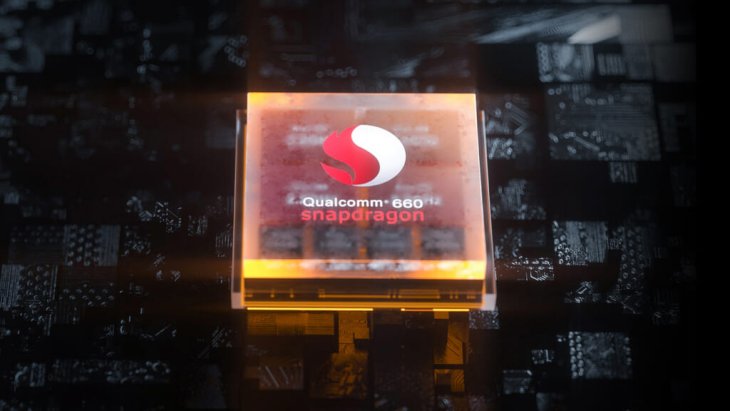 Equipped with 4.4mm balanced line output function in addition to 2.5/3.5/4.4mm headphone output

In addition to a 3.5mm single-ended headphone output and a 2.5mm/4.4mm balanced headphone output, the M11S is equipped with a 4.4mm balanced line output function as well as a conventional 3.5mm line output function (4.4mm balanced/balanced headphone output). Also used as a headphone output terminal).

At line output, the headphone amplifier section is automatically bypassed to output a higher-purity audio signal. This enables a balanced line connection with a portable headphone amplifier that supports balanced connection, realizing high flexibility in all usage scenarios.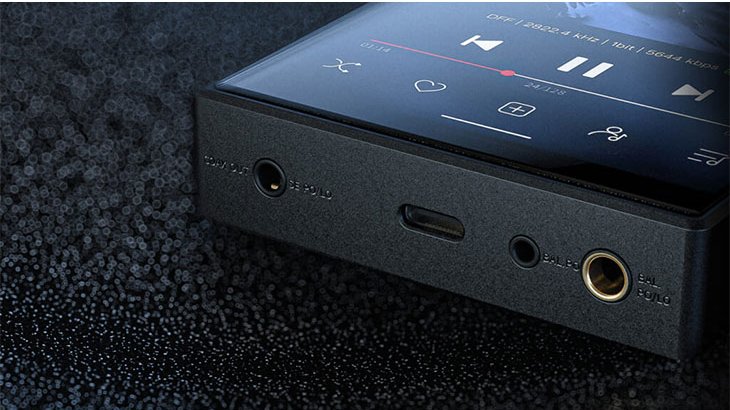 Delivers HiFi-grade Bluetooth audio quality with LDAC/aptX HD support as well as LHDC transmission

The M11S not only supports LDAC and aptX HD, which are Bluetooth high-definition audio codecs but also has a transmission function using the LHDC codec, which is the next-generation high-resolution transmission standard. By using equipment that supports LHDC, it supports wireless transmission with low latency and up to 96kHz/24bit. It also supports AirPlay and DLNA streaming, giving you even more flexibility to enjoy HiFi-grade wireless audio.

Bluetooth 5.0 transmission compatible codec: LDAC/LHDC/aptXHD/aptX/AAC/SBC

Bluetooth 5.0 reception compatible codec: SBC/AAC/LDAC

EQUIPPED WITH FIIO CUSTOM SPECIFICATION ANDROID 10 OS

The M11S is equipped with FiiO custom Android 10 with detailed customization. Bypassing the SRC (sampling rate converter) function, which causes deterioration in sound quality when playing music on smartphones, realizes faithful music signal processing. In addition, detailed settings are also customized, making it possible to intuitively make important settings for portable audio equipment. New features such as Dark Mode, Night Mode and three navigation settings have been added to provide new ways to further enhance your media experience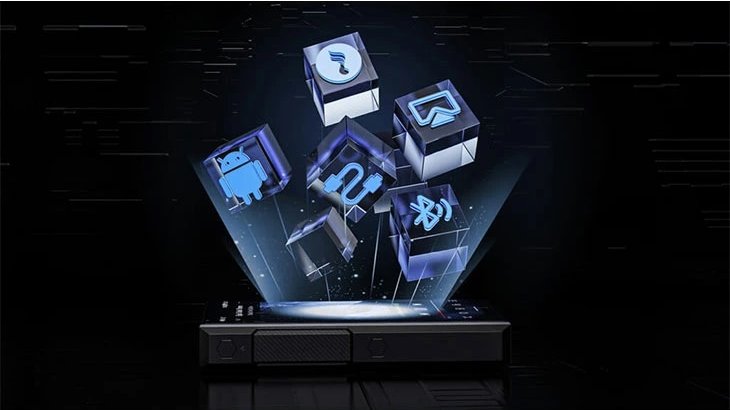 Achieves 15 hours of continuous playback

Equipped with a large capacity battery of 5300mAh that achieves 15 hours of continuous playback, you can use the M11S with confidence in various situations. In addition, it supports QC4.0 and PD fast charging and can be fully charged in 3 hours.

Full decoding function of the latest music format "MQA"

The M11S supports full decoding of the new-generation music format "MQA" that achieves master-level sound, allowing you to appreciate music as the artist intended.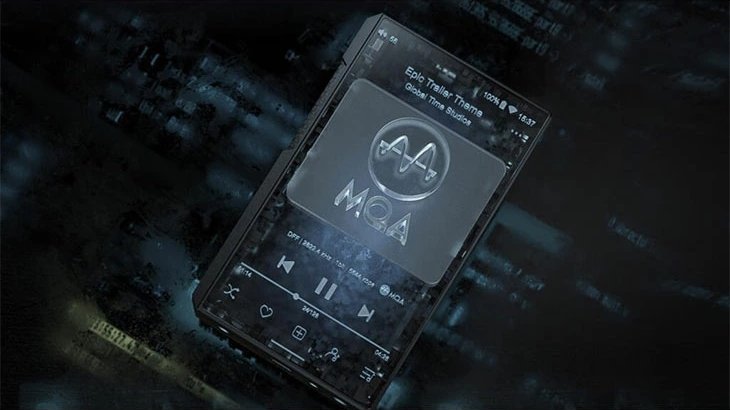 USB DAC and Bluetooth transmitter/receiver - Flexible connection with external devices with 5 listening modes

M11S is equipped with five listening modes according to the usage scene and the device you want to connect. In addition to the Pure Music mode, which is specialized for music playback, it can be used properly according to the scene, such as wireless/wired connection.

Android mode: Supports GMS and allows you to use third-party applications via Google Play Store (Operation is not guaranteed for third-party applications)

Pure music mode: Stop other applications and focus on music playback to maximize sound quality

Bluetooth Receiving Mode: Can be freely connected to smartphones and other Bluetooth devices as a Bluetooth receiver amplifier.

USB DAC mode: You can use a computer, etc. as a source device

AirPlay mode: You can make a high-definition wireless network connection with iPhone/iPad/other Mac products.

User customizable shortcut buttons

The M11S is highly customizable with FiiO's unique shortcut buttons, allowing you to perform operations that were previously complicated to your liking with a single click.

Go to the next track randomly with one click

Delete the song that is playing with one click

Switch filters with one click

One-click EQ switching

One-click to enter USB DAC mode

Switch to Bluetooth receive mode with one click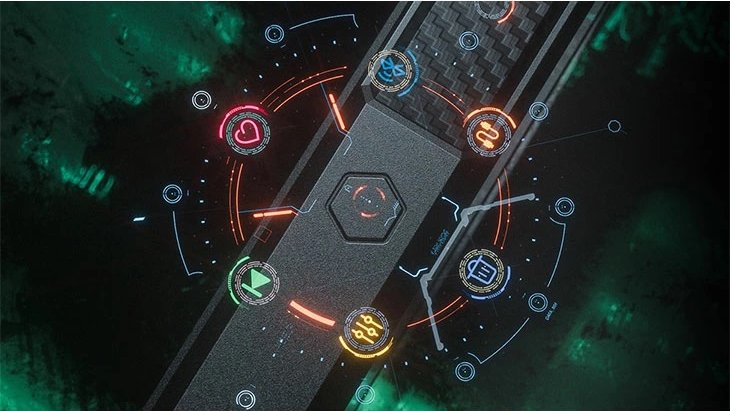 FiiO 6th Generation Honeycomb Design

Like the M11 Plus ESS, the M11S has adopted a new hexagonal honeycomb design as a design element and has evolved into a more sophisticated look. Featuring a body and buttons that fuse seamlessly, the M11S is both exquisitely beautiful and boldly aggressive. The 5.0-inch 720p display with multi-touch is also a comfortable size for long hours of use.

Features

Equipped with ESS Technology's high-performance 2 DAC chip "ES9038Q2M", with left and right independent configuration

"Digital Audio Purification System" that makes full use of 4th generation FPGA + femtosecond clock crystal oscillator

Headphone amplifier with a powerful drive power of 670mW (at 32Ω, balanced output) and low noise

Separate design power supply circuit that achieves low noise, high stability, and high durability

Smooth operation with Qualcomm 8-core SoC "Snapdragon 660"

Equipped with 4.4mm balanced line output function in addition to 2.5/3.5/4.4mm 3-system headphone output

Bluetooth format support: SBC/AAC/LDAC (receive) SBC/AAC/aptX/aptX-HD/LDAC/LHDC (transmit)

Equipped with FiiO custom specification Android 10 OS

Achieves 15 hours of continuous playback (5300mAh large capacity battery)

Charging time about 3h (QC fast charging)

Full decoding function of the latest music format "MQA"

Onboard storage or 32GB and micro SD card support up to 2TB

User customizable shortcut buttons

Dimensions and weight: 125.2×74×18.5mm, about 271g

In the Box

FiiO M11S Digital Audio Player

Pre-applied screen protector

Clear case

USB 3.0 cable

Quick start guide