Fiio M15 (Discontinued)
Product currently not available
FiiO M15 Portable High Resolution Digital Audio Player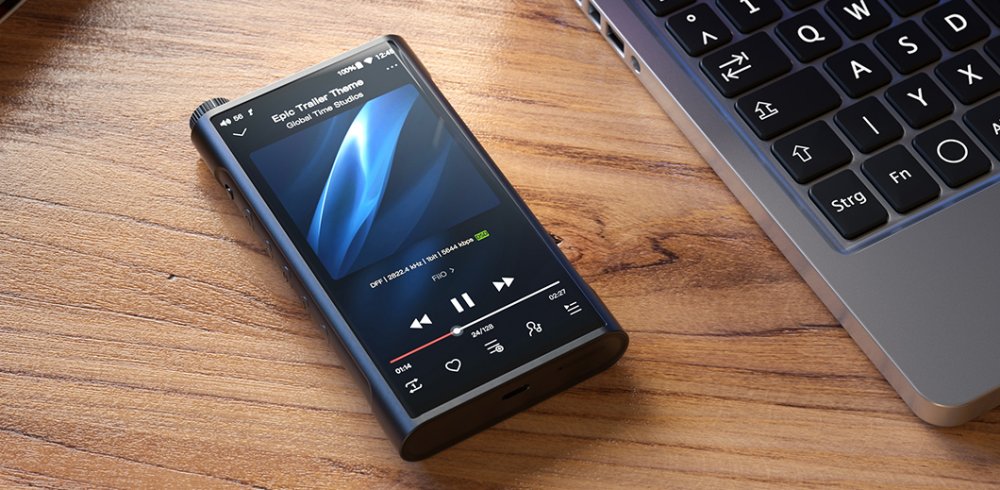 Powerful Internals

The FiiO M11 features a wide collection of top-of-the-line components, such as AKM's flagship AK4499EQ third generation DAC. With four channels per DAC chip, the AK4499 has impressive performance. The DAC chip is capable of decoding up to 768kHz sampling rate and native DSD512 and has a signal-to-noise ratio up to 140dB and THD+N as low as -124dB.

When in USB DAC mode, the M15 utilizes professional grade XMOS XUF208 USB chip, supporting up to 768kHz/32 bit and DSD512 input.

When the M15 is used as a Bluetooth receiver, Qualcomm's flagship CSR8675 Bluetooth chip comes into play for complete Bluetooth audio format support as well as enabling lower latency and faster transfer speeds.

Bluetooth transmission formats: SBC, aptX, aptX-HD, LCDAC, HWA

Bluetooth reception formats: SBC, AAC, aptX, aptX-LL, aptX-HD, LCDAC

The M15 has unrivalled processing power thanks to the Exynos 7872 processor, featuring dual A73 core + quad A53 cores, 3GB RAM, 64GB storage (expandable up to 2TB) and supports 2.4/5GHz dual-band WiFi.

FiiO's M15 comes with a 7490mAh high energy density lithium cobalt oxide battery that supports QC2.0, MTK PE, and USB PD fast charging, with 15 hours of battery life and 1800 hours of standby time.

FiiO 3rd gen FGPA

Present in the M15 is FiiO's self-developed 3rd generation FGPA with more advanced algorithms, more accurate clocks, and even further reduced jitter.

The two custom Japanese NDK femtosecond crystals in the M15 allow for a phrase noise as low as -140dBc/Hz @1kHz offset. These crystals work in conjunction with the 3rd gen FPGA clock algorithm, for lower jitter and ultimately a more accurate clock for the DAC.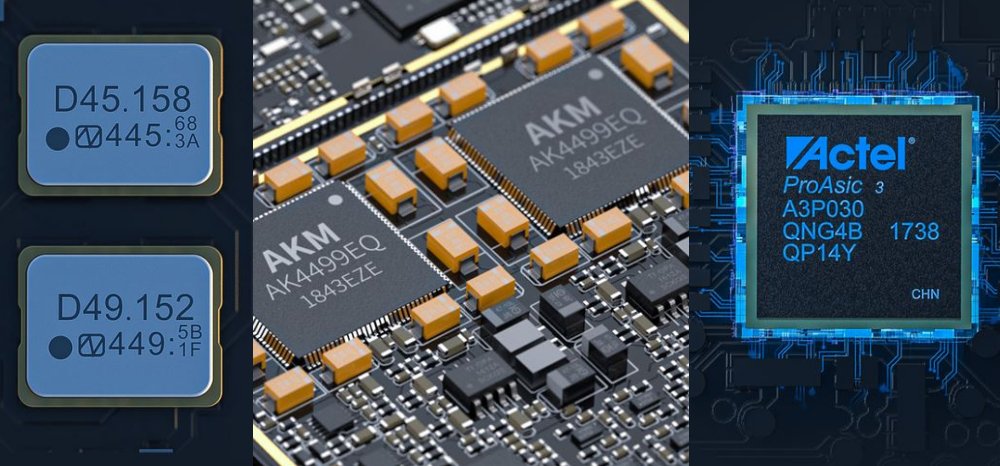 Parts worthy of a flagship

Ultra-low noise resistors – high precision 0.1% tolerance, low temperature drift, low noise film resistors.

Dedicated audio capacitors – 4 low-loss polymer tantalum capacitors + 4 Panasonic electrodeless film capacitors + 8 small film capacitors.

Ample power reserves – 28 220uF low-loss polymer capacitors, 5 100uF high-voltage capacitors

Impressive LPF configuration – Eight 4-way independent Panasonic metallized film capacitors

Immaculate design

8-layer ultra-thick immersion gold PCB greatly improves space utilization and ensures no interference between digital and analogue circuits.

Independent shielding for digital and analogue circuits + special absorbent material for further improved shielding against interference, and pro-grade material specifically to absorb 2.4GHz waves further helps.

Customized thermally conductive silicon, graphene and copper-nickel-zinc alloy heatsinks, effectively conducts internally generated heat to the outer body, which allows the heat to dissipate into the air.

PET coated carbon fibre textured back cover. Concentric round analogue potentiometer volume knob.


Not a one-trick pony

Supports MQA for master-level sound quality, DLNA, Air Play, WiFi music transfer

Supports FiiO Link, allowing any smartphone to control the M15

One click to display the track currently playing and a double tap to wake

Karaoke playlist management

Four working music modes: Android mode, pure music mode, USB decoder mode and Bluetooth receiving mode

Supports in-car mode when traveling

Customisable multifunction button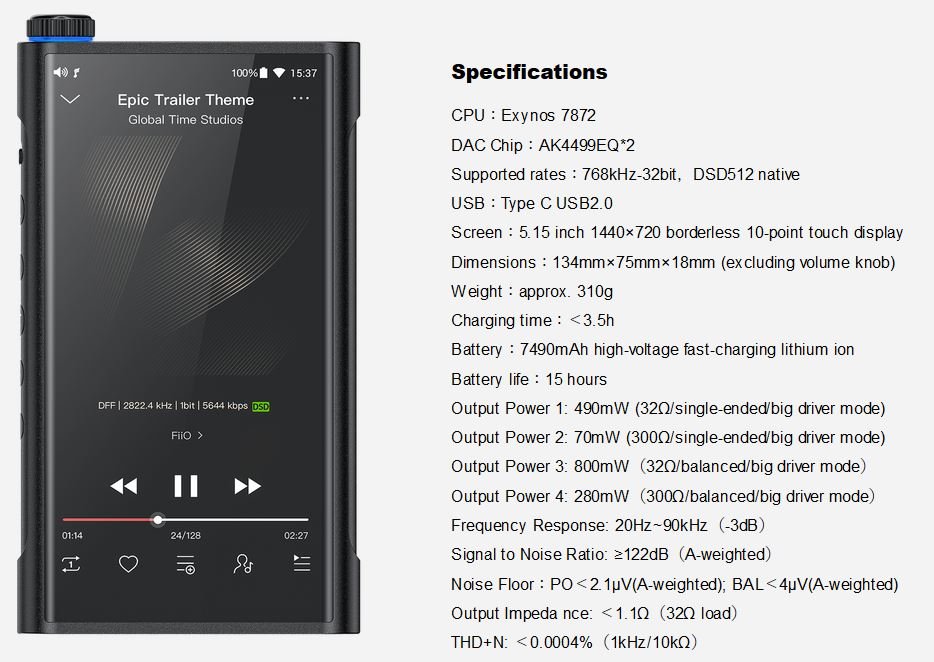 Features

Dual AKM 4499EQ DAC chip

Exynos chip 7872

Bluetooth Chip CSR8675

NDK crystal oscillator

Third generation of FGPA from Fiio

XMOS XUF208 USB chip

ALL to DSD mode

Supports MQA 8x decoding

32-bit/768 kHz PCM playback, DSD512, native AQAM

Supports Pure music mode and Car mode

3.5mm standard and both 2.5mm and 4.4mm balanced headphone outputs

USB Type-C

5 navigation buttons and one customisable multifunction button

5.15 inches, 18:9 borderless Corning Gorilla Glass screen

15 hours battery life, 1800 hours standby time